You are looking for a keynote speaker on the topic of Digital Transformation? An expert for a speech on Digitalization? The Digital Future?
In his keynotes on digital transformation, Dr. Dr. Jörn Lengsfeld focuses on the core of the strategic challenge of digitalization: the transformation of complex systems.
Companies, value chains, markets and entire states – digital transformation affects systems in all areas of business, economy and society. It often changes the system in its entirety. A completely new structure and functional logic is created. This offers great opportunities, but at the same time there is also an urgent need for action.
In order to develop successful strategies, it is essential to understand what effects digital innovations can have on the structure and functional logic of a particular system. This is highly challenging due to the multitude of innovations, the unpredictability of their interaction and the complexity of the affected systems.
With the "Digital Era Framework", Dr. Dr. Jörn Lengsfeld presented a conceptual approach that enables systematic analyses and can serve as a basis for the development of scenarios and strategies. Based on this reference model Jörn Lengsfeld develops keynote speeches on various aspects of digital transformation with a clear focus on real world implementation.
Dr. Dr. Jörn Lengsfeld's keynotes offer ideas for the design of digital transformation and provide impulses for the development of successful strategies. His keynotes combine an analytical approach with an entertaining presentation to create an inspiring impulse lecture.
Interested? Get in touch!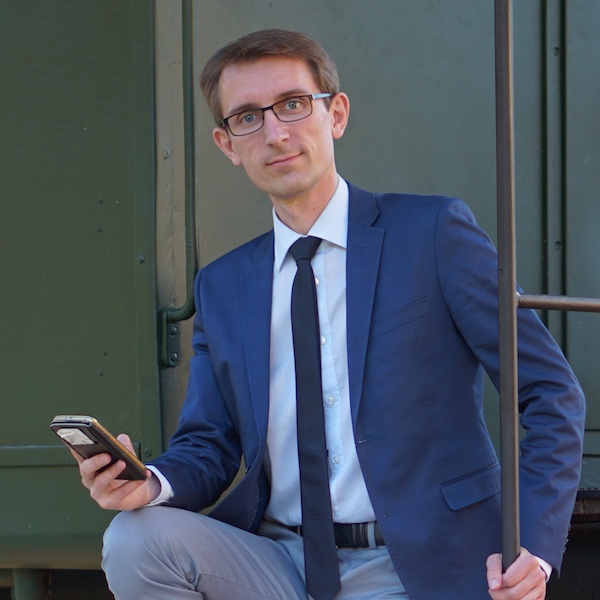 Digitale Transformation
"Digital transformation" is the fundamental change in the defining structures and the functional logic of a social, economic, political, technical, cultural or logical system through the proliferation of digital information and communication technologies.
In complex systems, everything is connected to everything. If one component changes, many others are affected. Digitization, however, not only changes individual components but various at the same time. New digital technologies enable new forms of interaction, new processes and new functional mechanisms. In their entirety, digital innovations often make it possible to fulfill the task of a system in a very novel way, to achieve its purpose in a completely new manner, thus changing the system as a whole. Often a completely new configuration is created, a system with a new structure and completely different functional logic.
The change is comprehensive. An example: For companies, the Digital Transformation not only changes the individual product. Or the single process. Not even just the value chain. The entire context of production and use alters. What changes is the entire functional structure in which the value creation of the offered goods and services takes place.
For a long time there have been enough examples of systems undergoing a profound transformation process. Nevertheless, many people still perceive the megatrend of digitization as a flood of isolated innovations. Thus they run the risk of misjudging the actual potential for change in digitization. But only those who correctly anticipate the magnitude of change can act appropriately in good time.
The transformative potential of digitization continues to increase: The number of digital innovations is immense. As the state of technology continues to rise, the possibilities of what is feasible increase. And: today, digital innovations are coming up against a changed pattern of usage behavior. Technology competence and use are continuously increasing. Huge sections of the population use digital technologies to a large extent. This is a prerequisite for the rapid adoption of digital innovations. It can therefore be assumed that more and more systems are undergoing a digital transformation and subsequently exhibit a new structure and functional logic.
Digital change is therefore taking a more and more system-defining course. Because of this potential for system reconfiguration, digitization is seen as a revolutionalry change of epochal dimensions that marks the transition from the industrial age to the digital information age: The Digital Revolution.
Innovation, Disruption, Complexity, Transformative Change, Digital Transformation, Digital Revolution, Digital Age, Digitalization
Digital Era Framework
For companies, states and individuals, the reconfigurational potential of digitalization presents great opportunities, but also an urgent need for action. In this sutation, a well-founded strategy is the essential prerequisite for success. A strategy for digital transformation. And a strategy for the digital age.
For the development of a successful strategy it is crucial to recognize the transformative character of digitization. It is neccessary to obtain a picture of the respective system and to sketch scenarios of possible changes to the system. Such an analysis requires a conceptual basis. What is needed is a conceptual approach that makes it possible to classify innovations and trends, identify interrelations and develop strategies.
With the "Digital Era Framework" Dr. Dr. Jörn Lengsfeld presented such a conceptual approach. The "Digital Era Framework" enables a systematic analysis as a basis for the development of scenarios and strategies.
Innovation, Disruption, Digital Transformation, Strangey, Strategic Management, Corporate Strategy, Corporate Development, Business Model, Value Chanin, Reference Model, Frame of Reference, Digital Era Framework